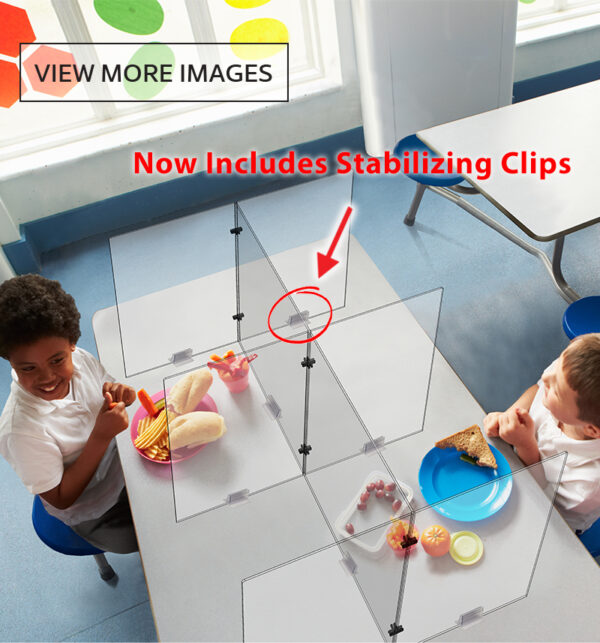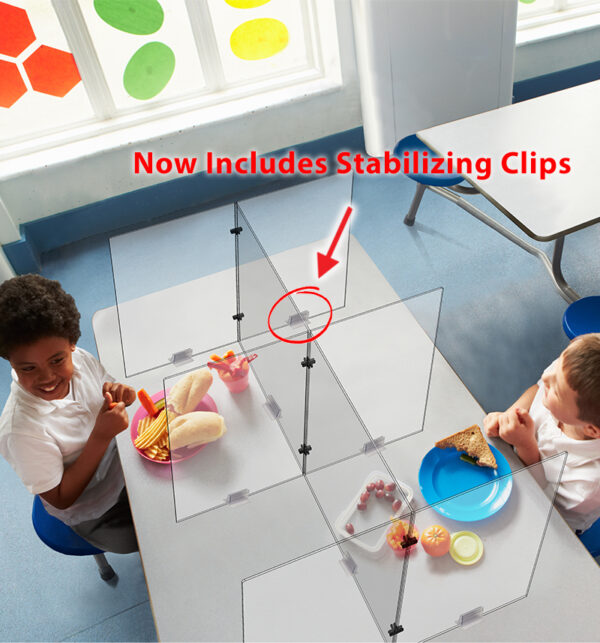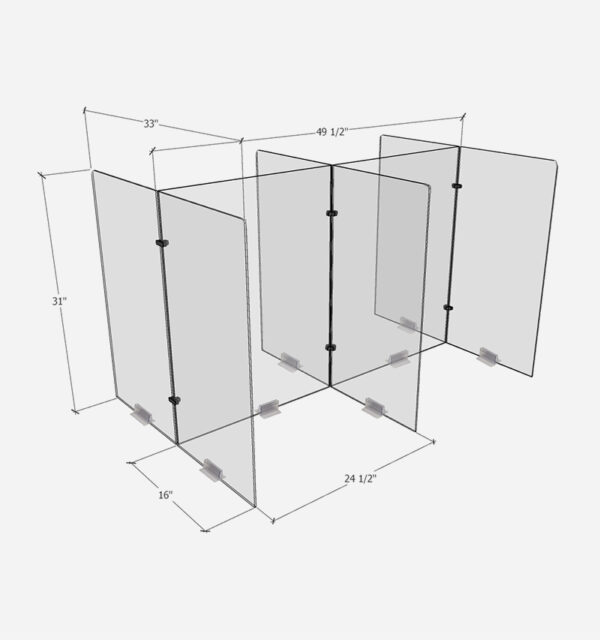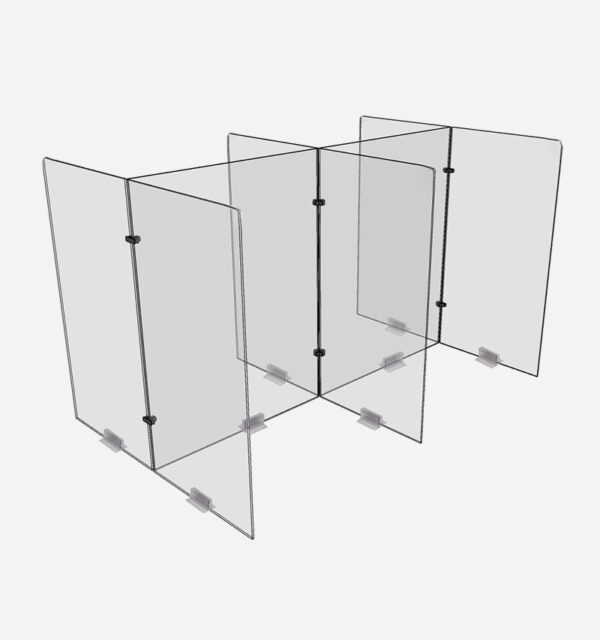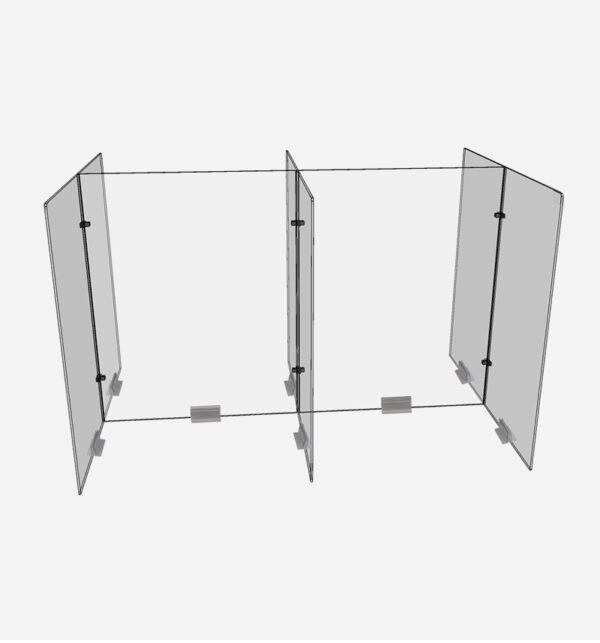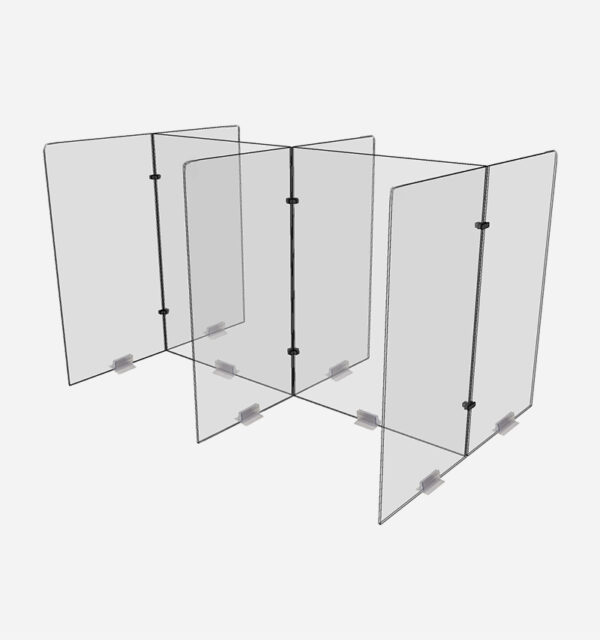 Cafeteria Guard – (Part # CV19-CG4-K)
Quick Overview
The Cafeteria Guard is used to prevent direct contact between two or more people sitting at the same table when eating. While eating, masks are not worn, so it is important to be protected.
Main Panel: 16 inches wide x 31 inches in height.
Minor assembly required.
The surface can be cleaned with Windex and a cloth.
*Quantity pricing available for more than 10 units.