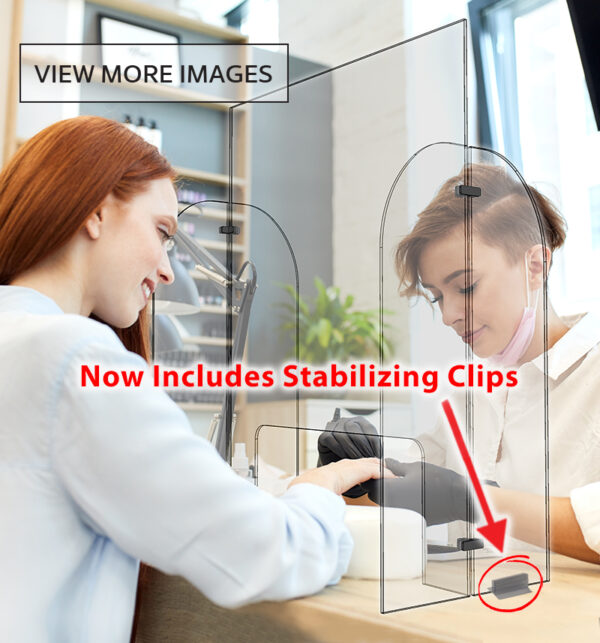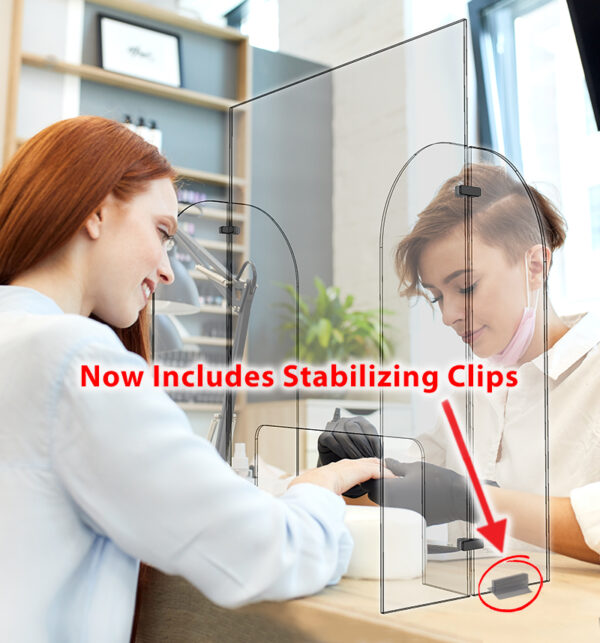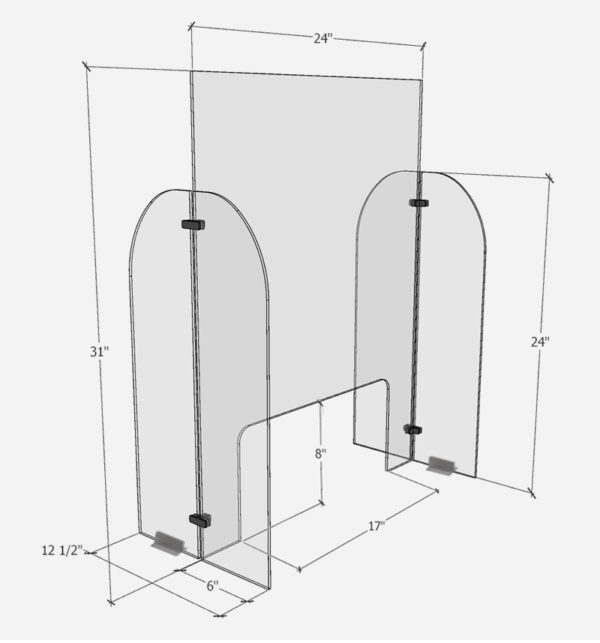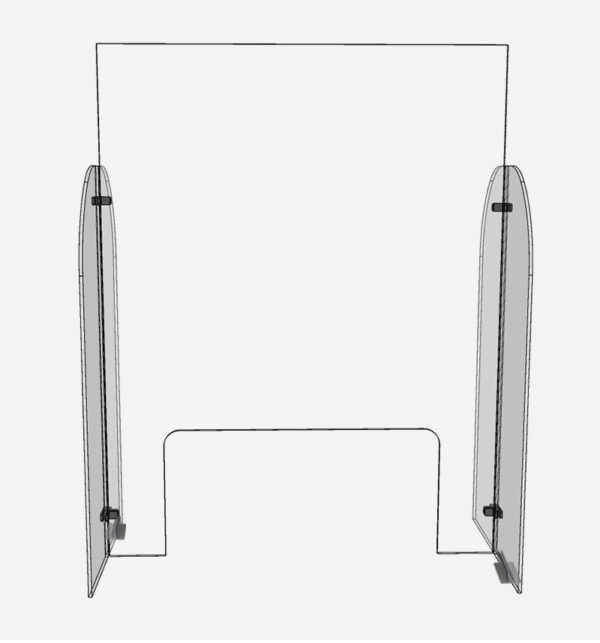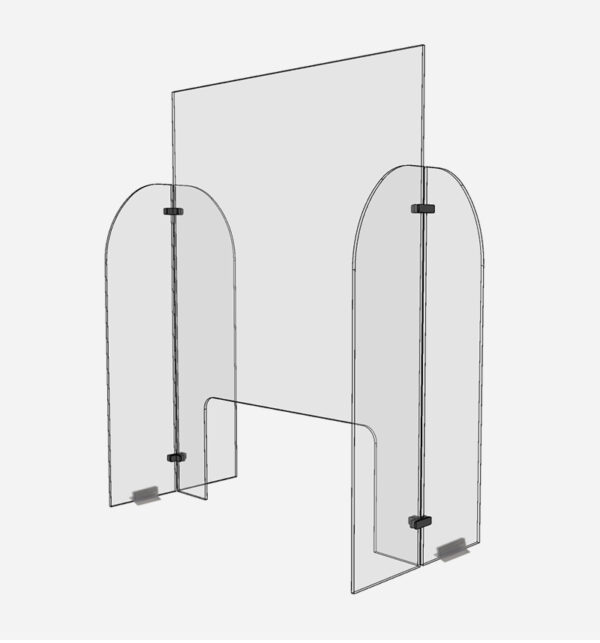 Manicure Single Panel Guard – (Part # CV19-MSPG-TO-K)
Quick Overview
The Manicure Guard is used to prevent direct contact between the customer and the manicurist. The guard sits securely with stabilizing clips on the counter. The guard can easily be removed from the stabilizers for storage if need be.
Main Panel: 24 inches wide x 31 inches in height.
Limited assembly required.
The surface can be cleaned with Windex and a cloth.
*Quantity pricing available for more than 10 units.