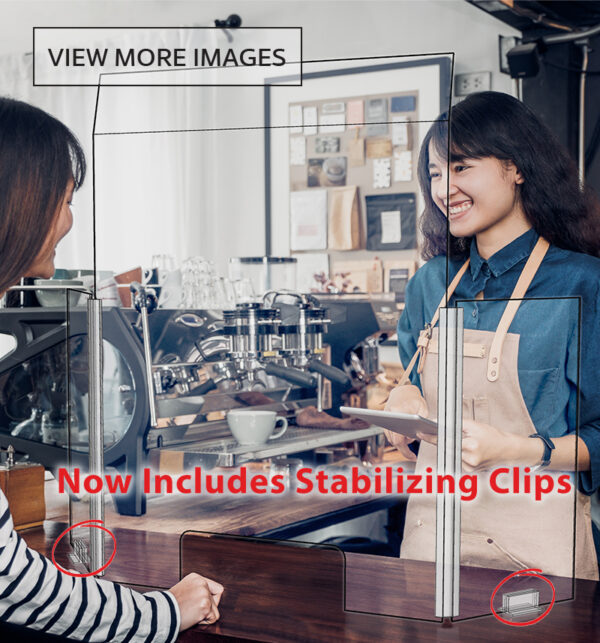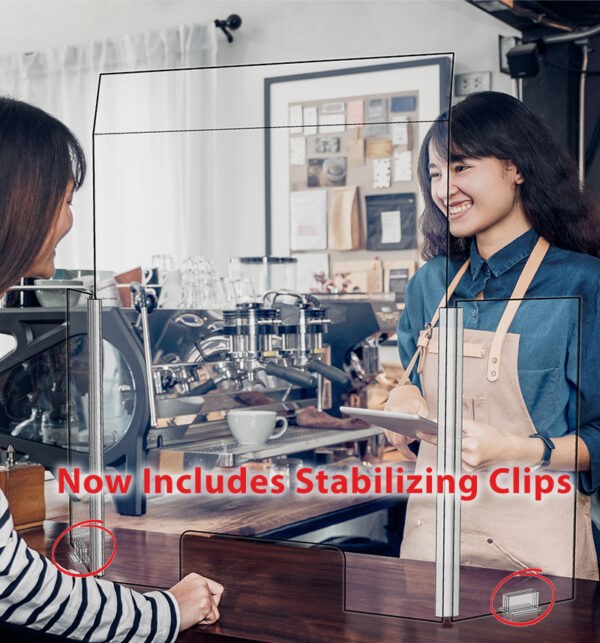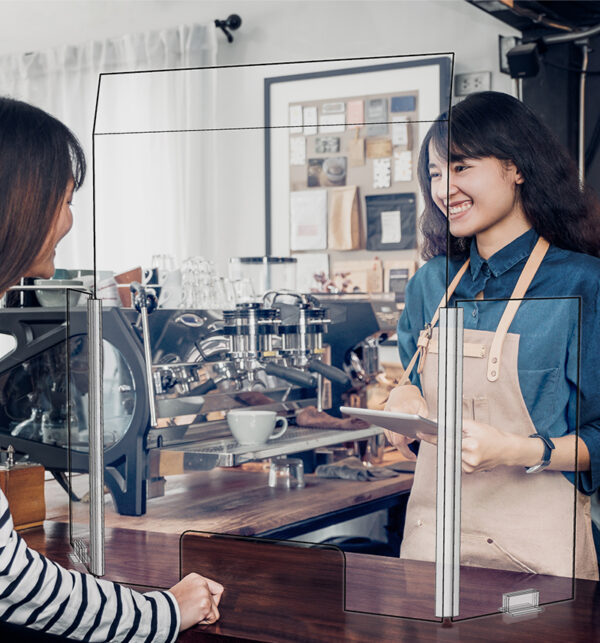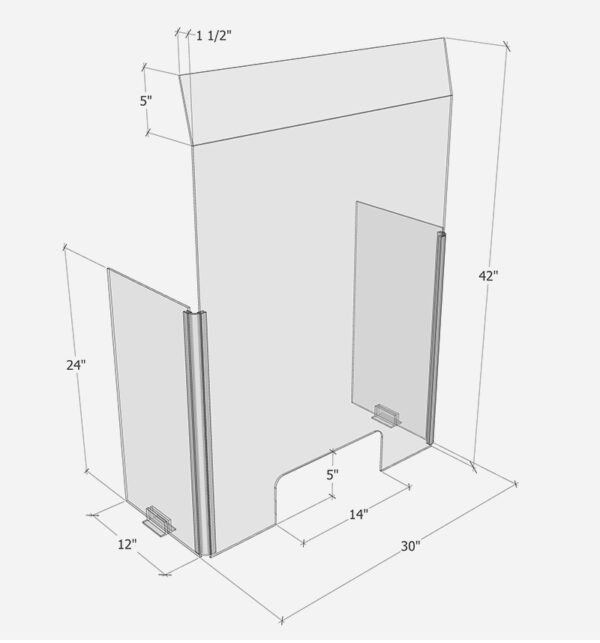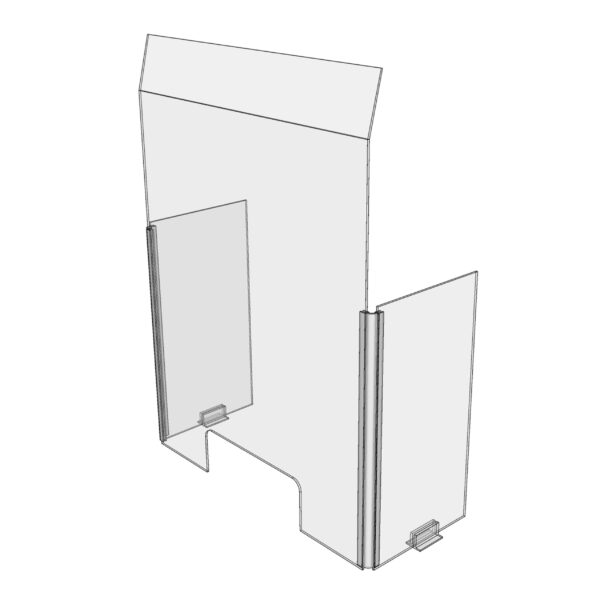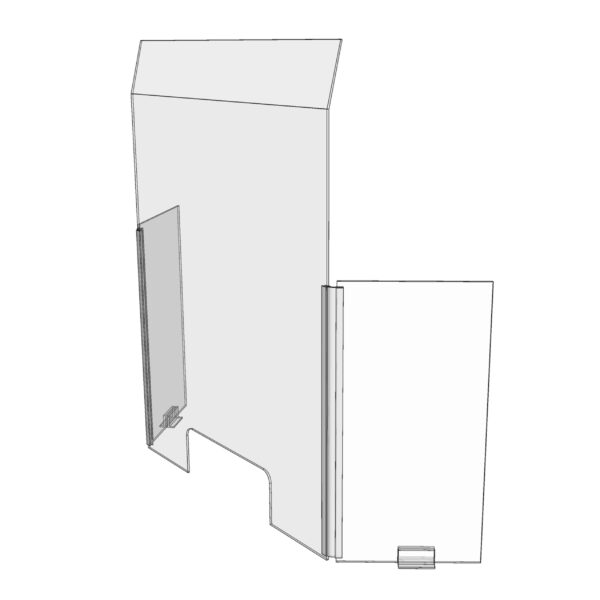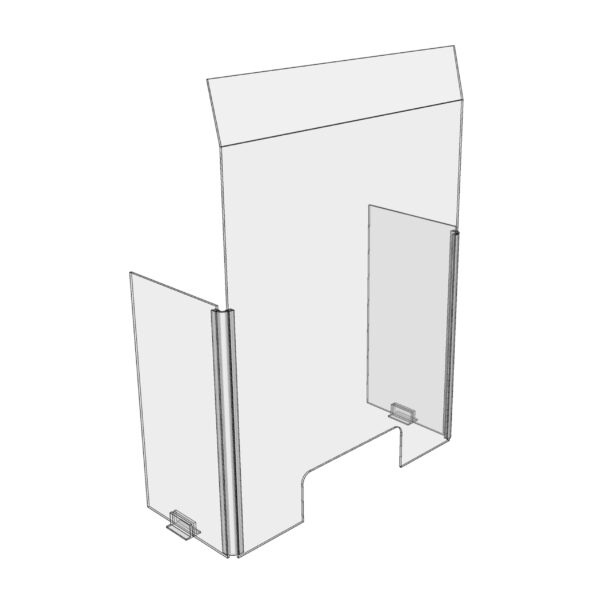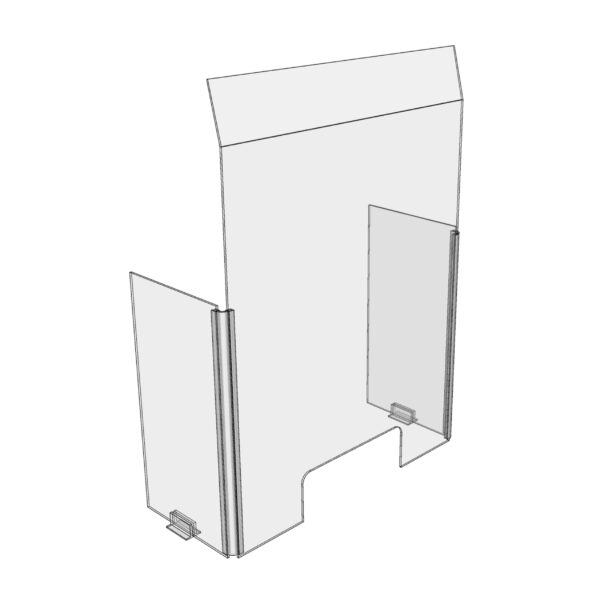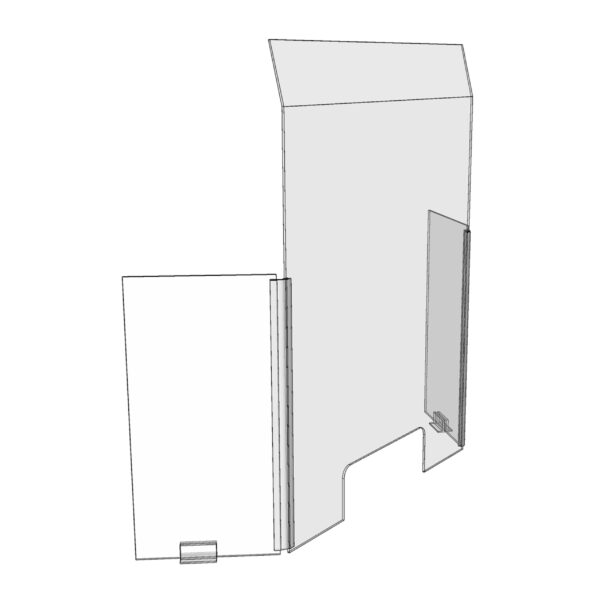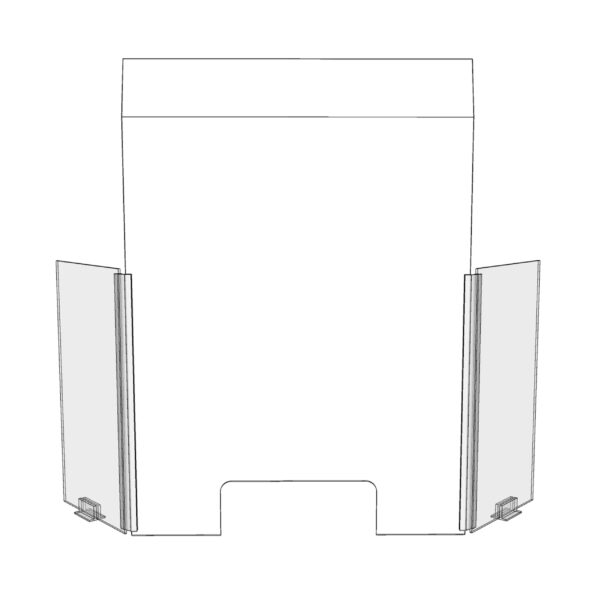 Triple Panel Guard with Angled Top and Transaction Opening – (Part # CV19-TPG-TO-AT-K)
Quick Overview
The Triple Panel with Angled Top and Transaction Opening is used to prevent direct contact between the customer and the attendant. The angled top serves extra protection from air particles that travel upwards, especially after a sneeze. Great for counters that are not deep. Comes with transaction cutout, 5 inches high, and 14 inches wide.
Main Panel: 30 inches wide x 42 inches in height.
No assembly necessary. Remove from box, open wings at any angle which will support center panel.
Hinges can be opened at any angle desired.
The surface can be cleaned with Windex and a cloth.
*Quantity pricing available for more than 10 units.