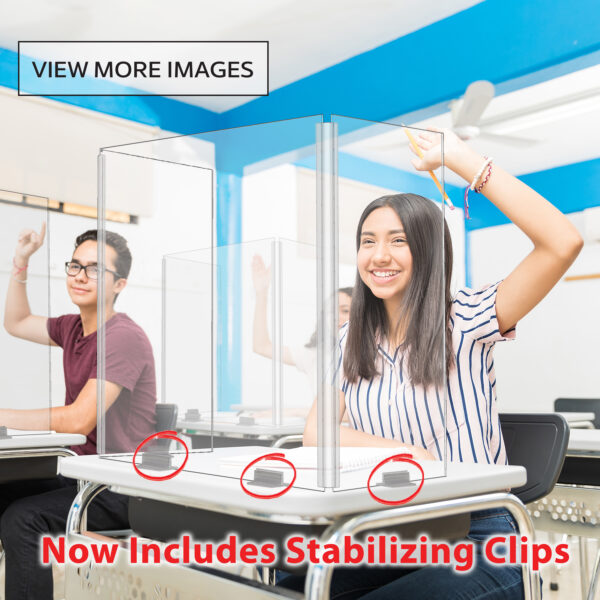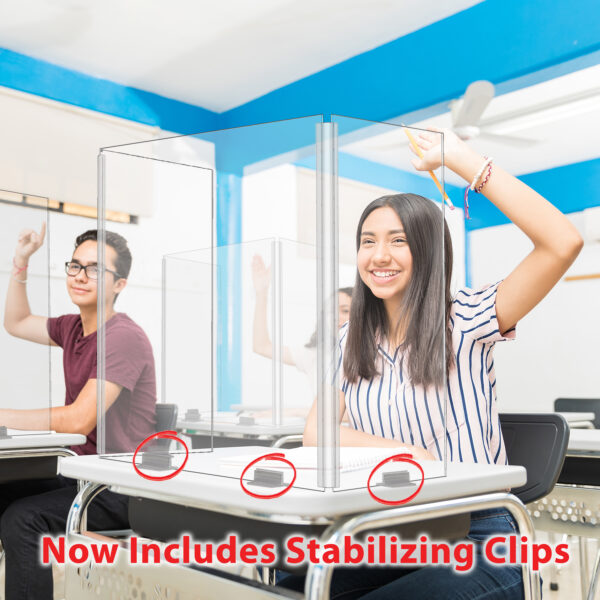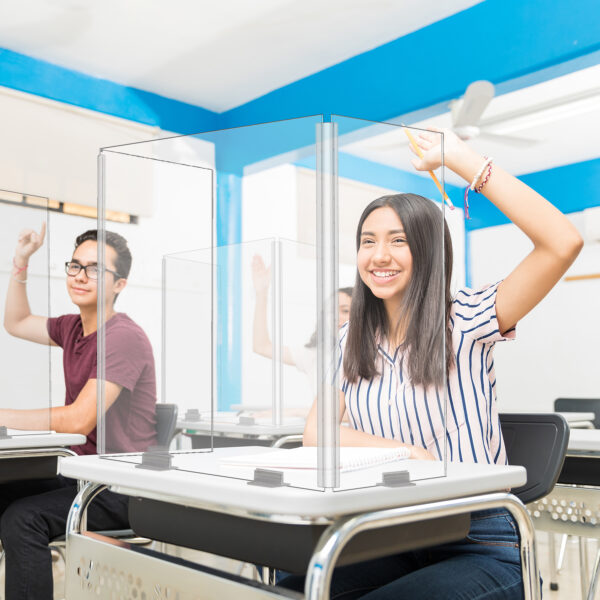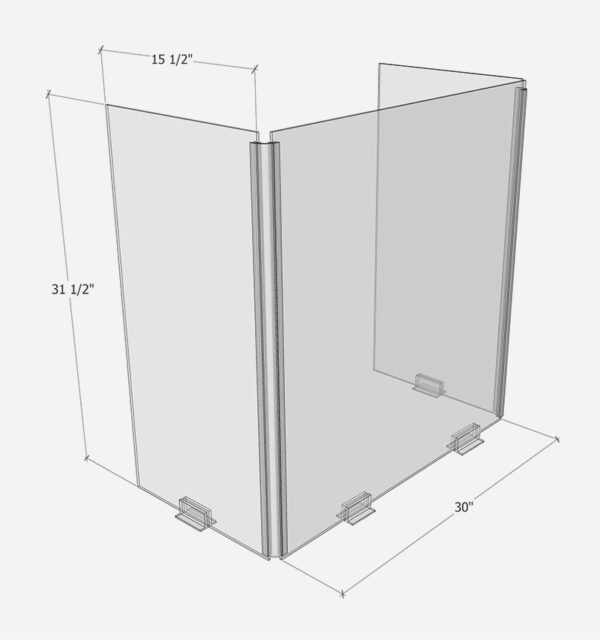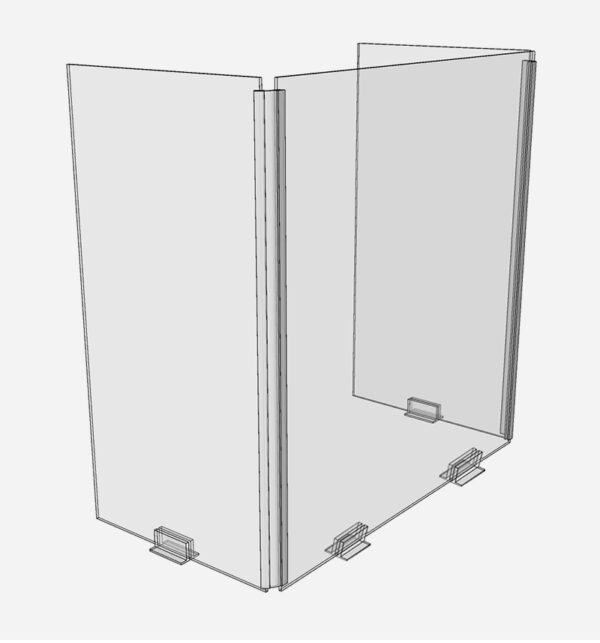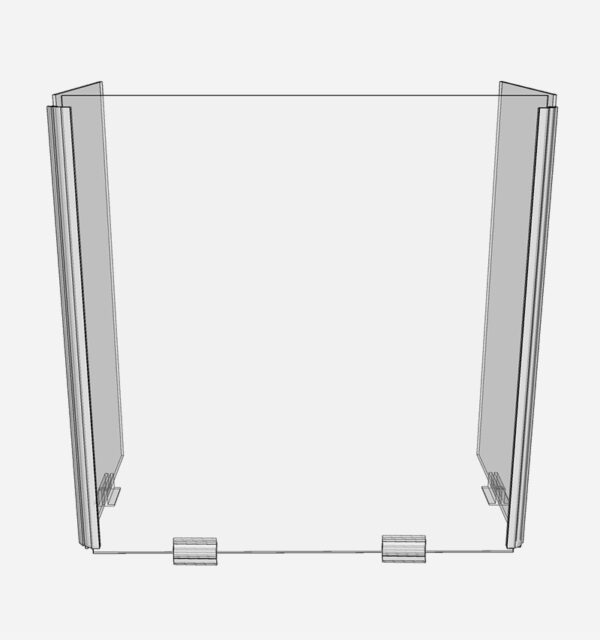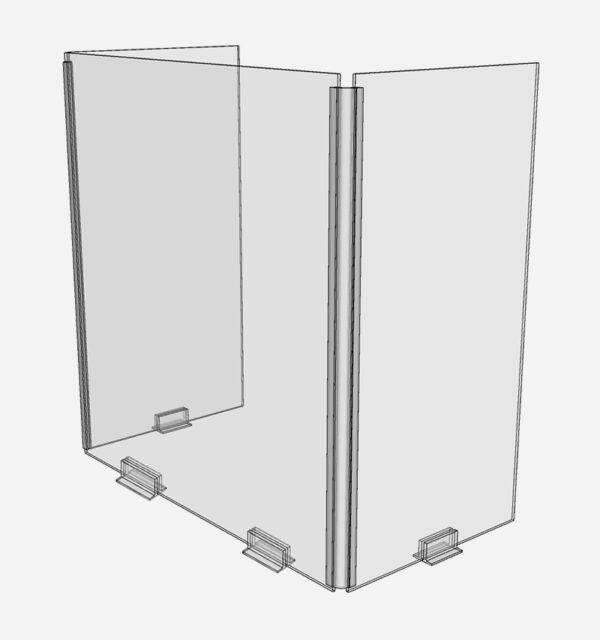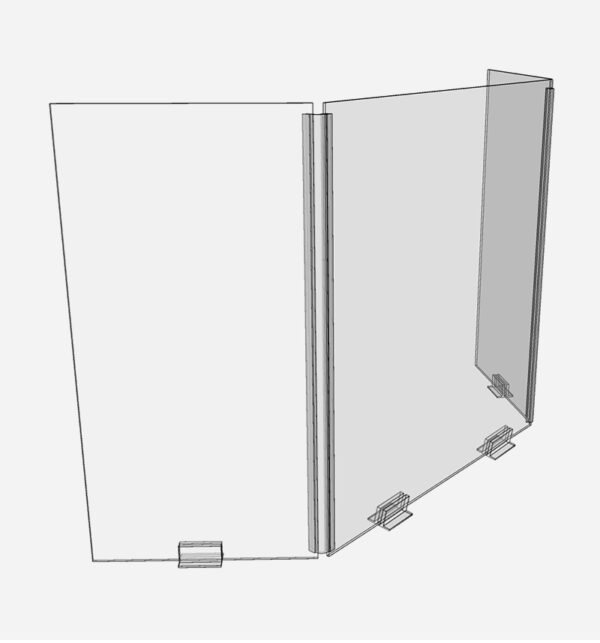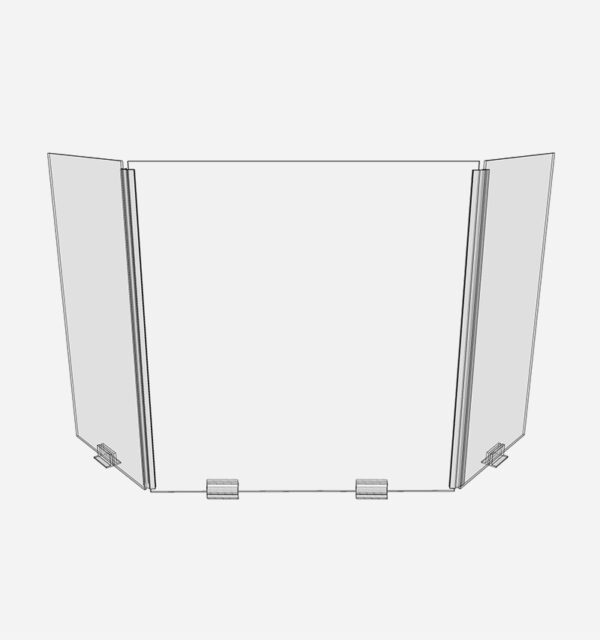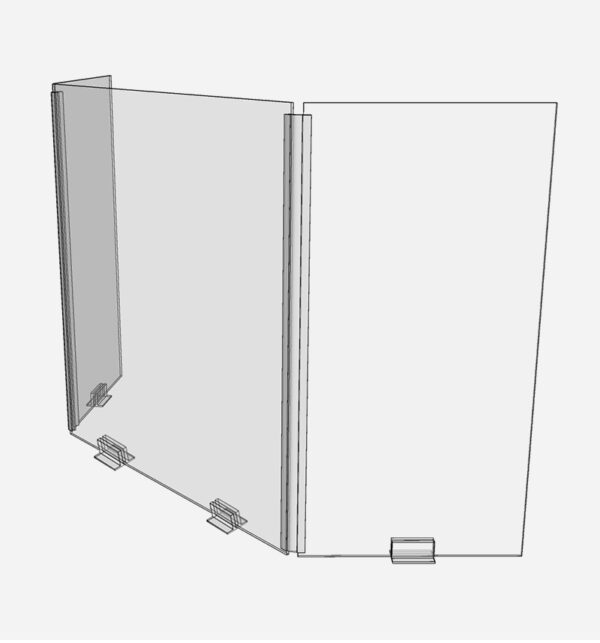 School Desk Guard Large Triple Panel – (Part # CV19-SDTPG-L-K)
Quick Overview
School Desk Guard Large
The School Desk Guard Large creates a barrier between students allowing for children to safely interact in a classroom setting with each other and the teacher.
The School Desk Guard Large is built to we used on a desk that is 33" Wide x 17" Deep or larger.
No assembly is necessary. Remove from box, open wings at any angle which will support center panel.
The surface can be regularly cleaned using store-bought disinfectants, homemade bleach solutions, or alcohol solutions that are at least of 70% alcohol.
*Quantity pricing available for more than 10 units.